About:
The First Coast Flute Choir is an elite ensemble made up of community members with various backgrounds. We utilize all members of the flute family: piccolo, C flute, Alto flute in G, Bass flute, and Contrabass flute. The organization, established in 2014, creates a cultural outreach for the community and provides an opportunity for members to exercise their artistic expression. The rehearsals and concerts are times for fellowship with members, families, and friends. The First Coast Flute Choir is committed to entertaining audiences by performing polished, high quality music representing many different styles, cultural heritages, and historical periods.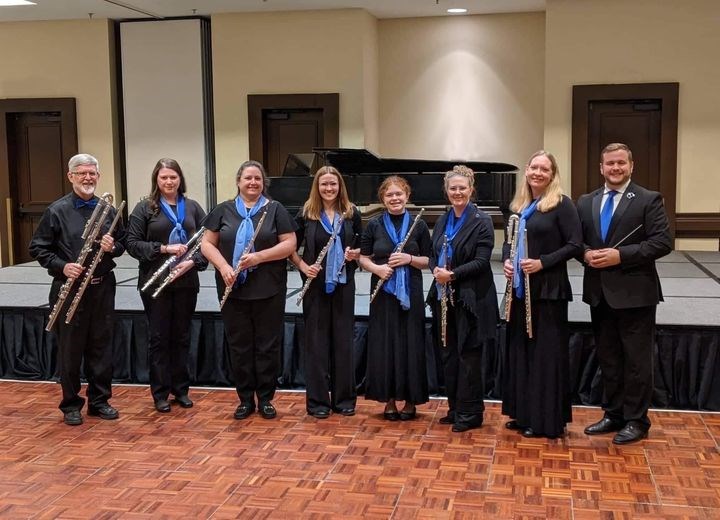 ♬ Upcoming Performances:
♬ Saturday, Dec. 17th 2:00pm @ Fleming Island Library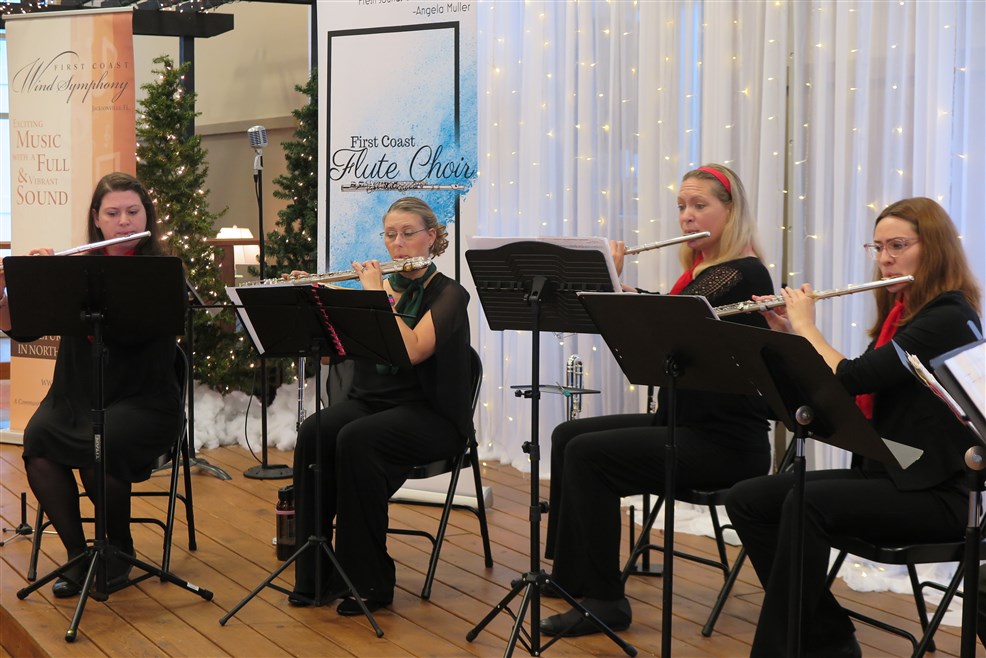 Join Us:
We're always looking for talented flutists to join us! An advanced level is required. We rehearse on Monday evenings 7:30-9:00pm.
Please prepare an excerpt/piece that displays tone and technique. Sight-Reading in a small ensemble will also be a part of the audition.
Contact Angela Muller, Executive Director, to schedule your audition! Angela@MullerFluteStudio.com
We rehearse Monday evenings at UNF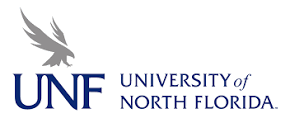 Support Us:
The First Coast Flute Choir is a not for profit, all volunteer ensemble. Our organization needs funding to support on-going operations during the concert season, including the acquisition of equipment, publicity and advertising, concert programs, and the purchase of new music. Donations are graciously accepted at all concerts and events.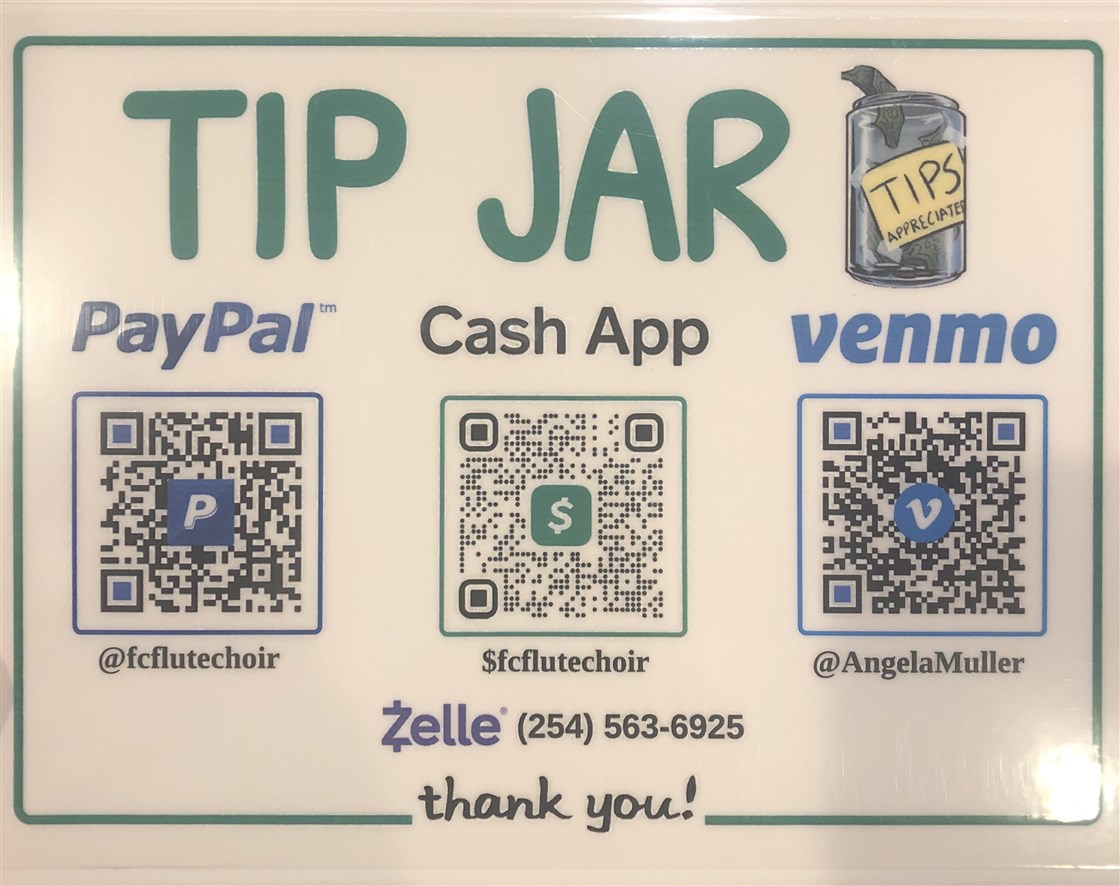 Personnel:
Bethany Atwell; piccolo and C flute
Jennifer Bacmeister; C and bass flutes
Donna Cannon; C flute
Heather Davidson; piccolo, C, and alto flutes (Public Relations/Development)
Robert Fenwick; C, alto, and bass flutes
Charity Haney; piccolo, C, alto, and bass flutes
Tom Johnson; C, alto, bass, and contrabass flute (Treasurer)
Timothy Lopez; C & alto flutes
Angela Muller; piccolo, alto, and C flute (Personnel & Executive Director)
Chelsey Roberts; C, alto, and bass flutes (Librarian)
Kaitlynn Tobias; C & alto flutes
Gavin Martellotti; Conductor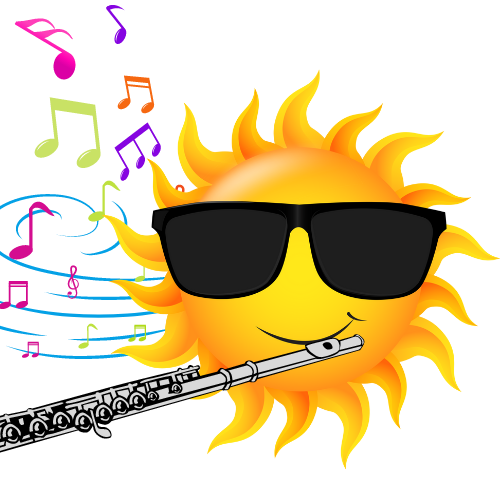 ♪Get your summer schedules ASAP.
*First Coast FLUTE CHOIR: "Celtic Dreams"
-Sunday, May 7th @ 2:30pm
at Jacksonville University's Terry Concert Hall
(prior to the First Coast Wind Symphony Concert)
*Florida Flute Association's Annual Convention: "Solo Recital"
-Friday, January 26th @ 7:00pm
Orlando Airport Marriot
(as part of the FFA Convention - tickets can be purchased on site)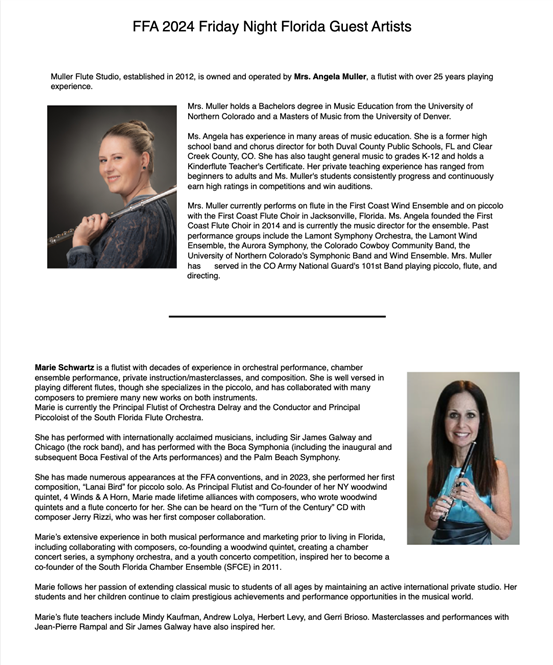 COVID Policies: All students are required use hand sanitizer upon entry AND asked to wear a face mask if cold symptoms are present. Students are HIGHLY ENCOURAGED to get vaccinated.
The instructor, Ms. Angela, is fully vaccinated with Booster.
Additional precautions include:
sanitizing high touch surfaces (Bleach/alcohol and use of a UVC light with Ozone)
use of a HEPA air filtration system in studio with a 240 CADR rating