My goal for lessons is to create a positive learning environment where progress is the focus. Students feel free to make mistakes and diagnose the problem to come to a solution together. I expect students to practice daily and to utilize their lesson notebook during each practice session. Students who follow a routine practice schedule progress quickly and flute lessons become much more rewarding. We often have fun making use of a giant mouth and a fishing pole.


Students in my studio receive Superiors at district and state solo festivals and win auditions for honor groups regularly such as All-State Band, Orchestra, and Flute Choirs. My students leave the studio with fundamental skills and are able to apply those skills towards all music that they pursue. Many of my student alumni have gone on to music in college. I also strive to cultivate relationships and serve as a mentor to my students. Music lessons provide an entryway to personal and character development by having someone who holds you accountable for not only your lesson material, but also for school work and social obligations each week. I talk with students about their lives at school, home, and their future endeavors and provide them with an open and non-judgmental ear when needed.


Students studying with me receive individualized instruction tailored to their needs to excel as a flutist. I am not only a professional flutist, but also a professional music teacher. I regularly observe master teachers and communicate with others about teaching and learning. I am a life-long learner and consistently seek out new ideas and tools to help me become the best flute instructor I can be for my students.
As a former public-school band director, I understand what it takes to excel in Florida Bandmasters Association sponsored auditions and assist my students in planning, practicing, and ultimately succeeding in events such as: All-District Honor Band, All-State Band/Orchestra, and Solo & Ensemble.

During each lesson, we start with written theory. Students have an assignment each week and while checking the previous week's assignment, we do corrections together to deepen the understanding of each concept. Afterward, we work on fundamentals such as tone quality and scales. We usually move on to the method books/etudes and duets and solo repertoire. When time permits, we play FUN games where we often incorporate a fly swatter!
As an active member of the Florida Flute Association, I strive for my students to have successful auditions resulting in enriching experiences such as Junior and Senior Honors Flute Choir, Concerto Competitions, and Masterclasses.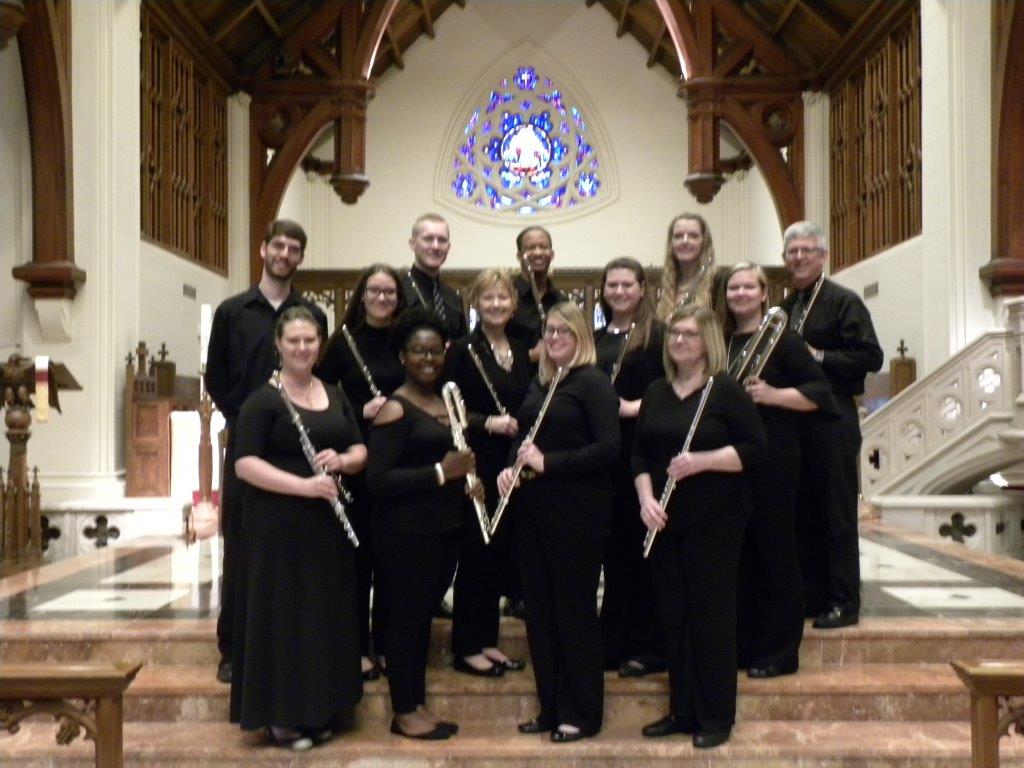 I hold two degrees in music and work actively with students both in my studio and at several area schools when called upon. The Muller Flute Studio is located in Bartram Park Preserve near the Durbin Crossing Pavilion and is proximal to St. Johns, St. Augustine, Julington Creek, Fruit Cove, Southside, and the Mandarin areas.










The benefits of taking music lessons are endless, and create life-long habits to ensure success in all areas of students' lives. Some of these benefits include self-confidence, self-control, time management, public speaking, charisma, creativity, self-motivation and determination. Learning an instrument also improves learning habits, concentration abilities, and exposes students to history and culture. Private lessons are for anyone, not just performance career-bound musicians. A private instructor can maximize a musician's opportunity for musical success and fun. I look forward to working with you or your young musician!

Why should my child take private music lessons?
From the article by Amanda Proctor http://williamsburgmomsbusinesses.blogspot.com/2011/02/why-should-my-child-take-private-music.html
Whether your child is learning a musical instrument to pursue it as a career or for personal fulfillment and recreation, private lessons greatly benefit the new music student.
1. Working with a private teacher can help a student keep up with peers in the group setting.
2. Private lessons help to minimize frustration.
3. Private lessons set up the child for success.
4. The child learns HOW to practice.
5. It is easier to stay motivated with the help of a private instructor.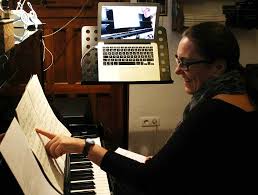 ♪Virtual lessons are still in practice, however, In-Person lessons are available.
All students are required to wear a face mask upon entry and exit. Piano students are required to wear a face mask during their lesson. Flutists will be using the Win-D-Fender tool to help inhibit the potential transmission of Covid-19. Check out this video for more information: https://www.youtube.com/watch?v=nT4qEJ57AFY
Flutists will also utilize a flute sock on the foot of the flute for the same purposes.
https://www.youtube.com/watch?v=7if6TMZy5OM
Additional precautions include sanitizing high touch surfaces (alcohol and a UVC light) and using a HEPA air filtration system in studio with a 240 CADR rating.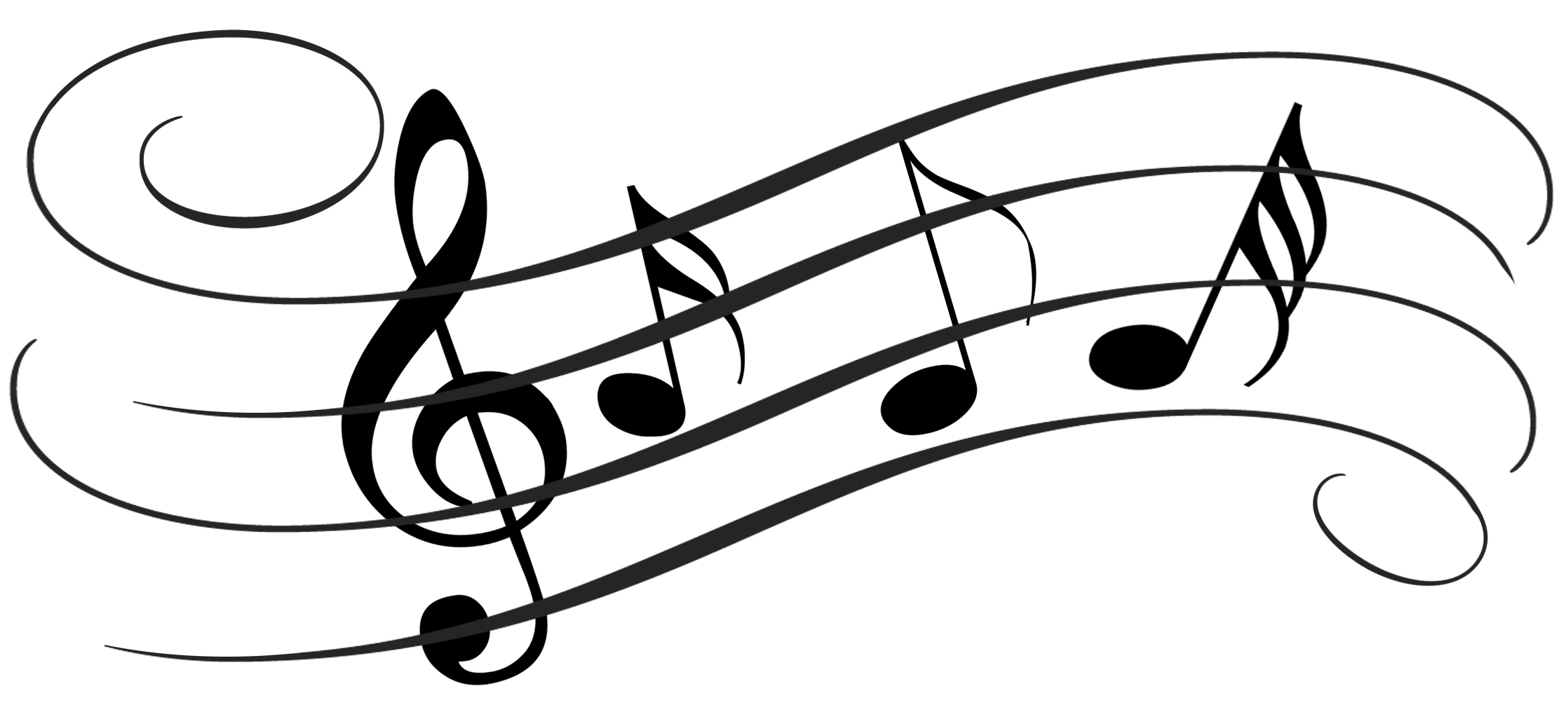 ♪ All-State Auditions September 27-28♪
Flutists must register through their band director by 9/18/2020
Auditions will be virtual this year via the HeartOut App.♥
♫ Grades 7-8: Rubank Advanced Method Volume 1
♫ Grades 9-10: Rubank Advanced Method Volume 2
♫ Grades 11-12: Melodious and Progressive Studies Book 1 (arr. Cavally)
♪For Android & Samsung Users, download PIC/PLAY/POST from your app store (Google Play) to do video collaborations (Duets/Trios/Quartets)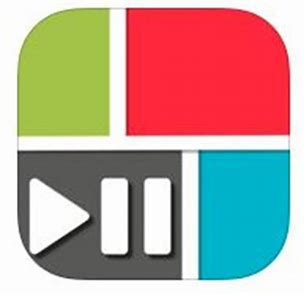 ♪For iPhone Users: HOW to do a COLLABORATION in A Capella Tutorial: