Private Lesson Tuition: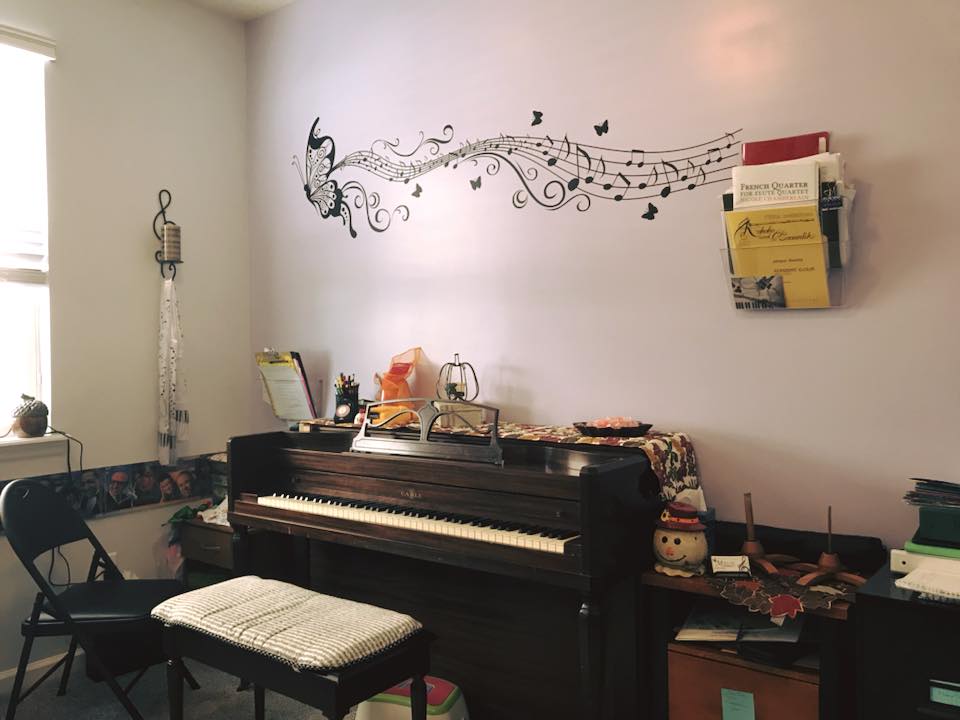 ---
Home Studio: (located in Bartram Park near Racetrack Rd.)
--48 lessons July through June
--Lesson fees are billed as a flat rate based on an average of 4 lessons per month.
--A one-time registration fee of $35 applies.
-55-minute lessons $240/month
- 40-minute lessons $180/month
- 25-minute lessons $120/month (elementary school-age beginners only)
Electronic payment methods are preferred. Please choose from the following options:
a) Stripe via your online invoice (3% credit card fees added)
b) Person-to-person electronic payment methods (Venmo, Cash App)
c) BANK ISSUED CHECK mailed to the studio address (pre-scheduled to arrive on the 1st of each month).
Tuition is due by the

1st

of every month.
Failure to pay lesson tuition by the 7 th of the month will result in a

$20 late fee

.
Tuition is due whether or not the student attends the first lesson of the month. Plan accordingly.
No refunds will be given for cancelled lessons.
Make-up credits are issued with 24hrs notice.
Termination of lessons requires a 30-day notice. Fees still apply whether the students attend the final lessons or not.
By registering for lessons and booking a time slot, students and parents agree to ALL studio policies.
Recital fees: $30 per family or $75 if utilizing the studio accompanist. (Additional pieces requiring accompaniment will add $60)
Recital fees are invoiced separately.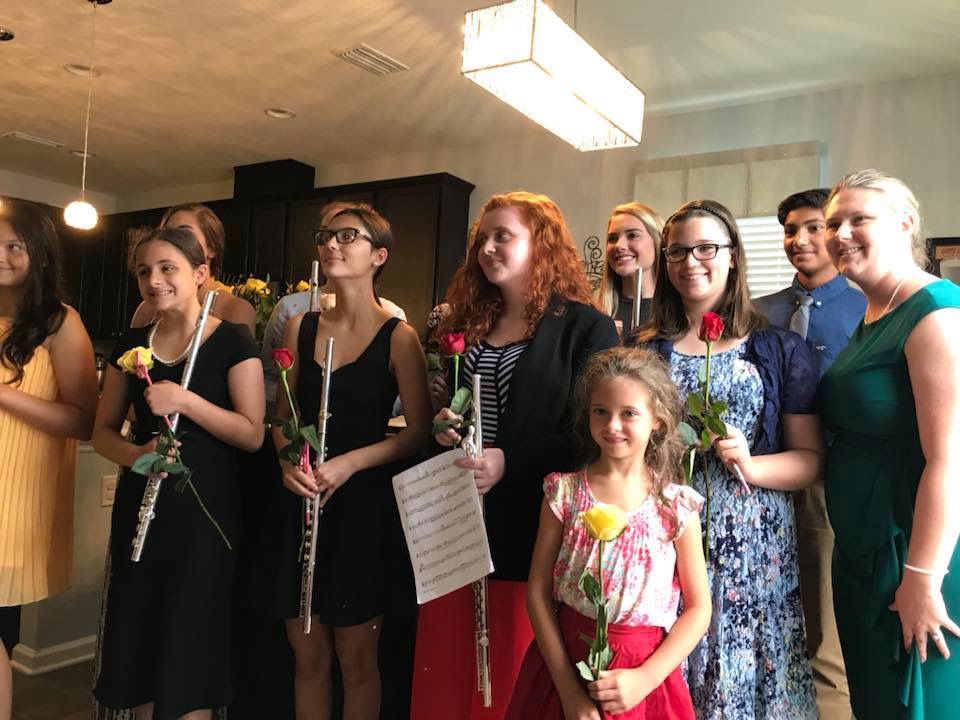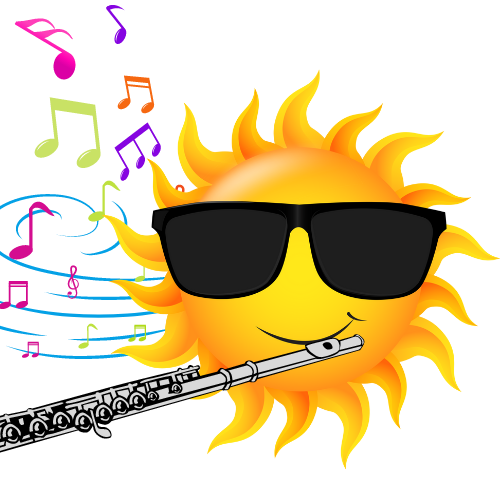 ♪Get your summer schedules ASAP.
*First Coast FLUTE CHOIR: "Celtic Dreams"
-Sunday, May 7th @ 2:30pm
at Jacksonville University's Terry Concert Hall
(prior to the First Coast Wind Symphony Concert)
*Florida Flute Association's Annual Convention: "Solo Recital"
-Friday, January 26th @ 7:00pm
Orlando Airport Marriot
(as part of the FFA Convention - tickets can be purchased on site)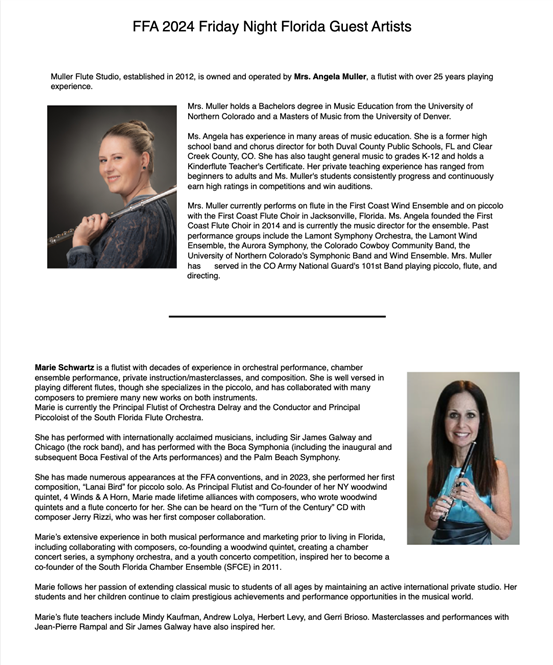 COVID Policies: All students are required use hand sanitizer upon entry AND asked to wear a face mask if cold symptoms are present. Students are HIGHLY ENCOURAGED to get vaccinated.
The instructor, Ms. Angela, is fully vaccinated with Booster.
Additional precautions include:
sanitizing high touch surfaces (Bleach/alcohol and use of a UVC light with Ozone)
use of a HEPA air filtration system in studio with a 240 CADR rating